CGID2019 Retro Clip on Sunglases MJ576
steampunk sunglasses , round sunglasses , designer sunglasses , polarized lenses , black lens , womens , sunglasses , 576 , cgid eyewear
Specifications
Lens Width: 49MM
Style: Punk
Lens Height: 46MM
Lens Material: Resin
Frame Length: 135MM
Bridge Width: 20MM
Frame Material: Metal
Lens Feature: Polarized/UV400/Mirrored (pink , silver , blue)
Temple Length: 140MM
Weight: 19g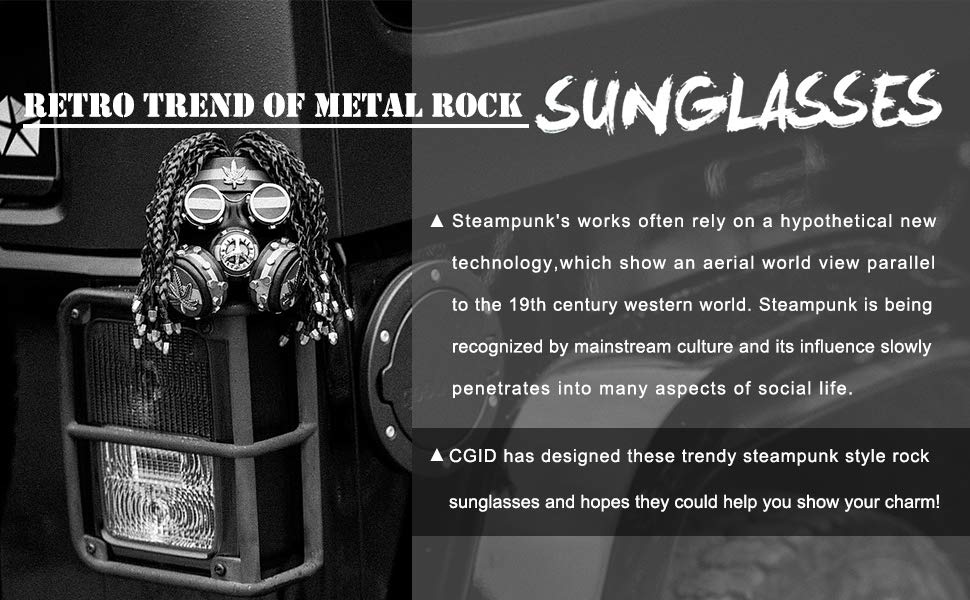 Features of CGID Advanced Polarized Sunglasses

CGID sunglasses use Polarized lens.
CGID Advanced Polarized Sunglasses reduce light intensity, block harmful UV light from entering the eyes, and also stop the glare that can penetrate through the lenses of ordinary sunglasses caused by irregular or full reflections.

CGID sunglasses lens have UV400 protection.
UV400 refers to the reaction with ultraviolet radiation. UV rays are solar light with a wavelength of between 200nm-380nm,it mainly damages the human eye's cornea, lens and other tissues, it causes ultraviolet keratitis and injuries to the corneal endothelial and the most common eye disease of solar cataracts.

CGID sunglasses have 9 Coatings Protection.
1.Polarization Layer 2.Radiation Resistant Layer 3.UV400 Protective Membrane Layers 4.UV Filter Membrane Layer 5.Anti-static Coating Layer 6.Dual Anti-reflection Coating Layer 7.High Definition Lens Layer 8.Shatterproof Layer 9.Water & Oil Resistant Coating Layer

INCLUDES
1* Package box ,1* Leather case ,1* Microfiber cleaning cloth ,1* Microfiber pouch ,1* User manual ,1* Polarized test card

How should I care for my sunglasses?
To avoid damage, never clean your sunglasses with paper towels or clothing, which can grind dust and fibers into lenses and leave scratches. Also avoid using household detergents or soaps. While a few mild soaps don't harm lenses, today's extra strength soaps are powerful enough to slowly disintegrate lens coatings.
CGID, the experts in the manufacturing of high-end sunglasses!

How to remove and install the lens easily?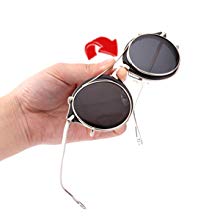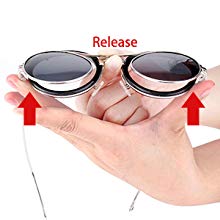 1.Press the bridge slightly 2.Slightly lift the lens and loosen the bridge,then the lens can be
removed easily.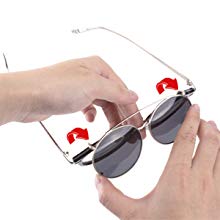 3.Clamp the top two clips on the frame and take care to keep the lens in the middle.

4.Press the bridge slightly,then the lens will be automatically installed on the frame.