Specifications
Frame Length: 148MM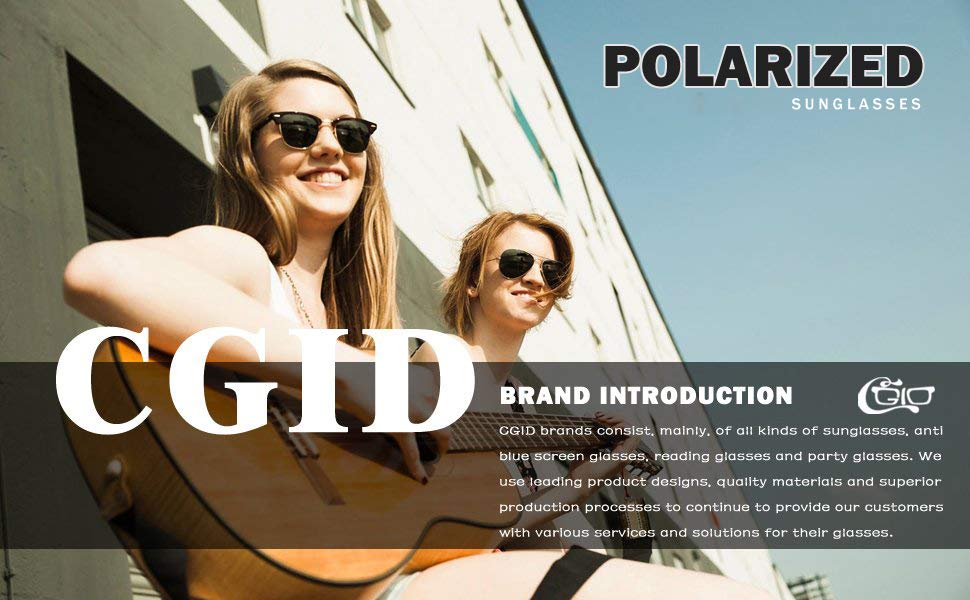 ★ Features of CGID Advanced Polarized Sunglasses

● CGID sunglasses use Polarized lens.
CGID Advanced Polarized Sunglasses reduce light intensity, block harmful UV light from entering the eyes, and also stop the glare that can penetrate through the lenses of ordinary sunglasses caused by irregular or full reflections.

● CGID sunglasses lens have UV400 protection.
UV400 refers to the reaction with ultraviolet radiation. UV rays are solar light with a wavelength of between 200nm-380nm,it mainly damages the human eye's cornea, lens and other tissues, it causes ultraviolet keratitis and injuries to the corneal endothelial and the most common eye disease of solar cataracts.

● CGID sunglasses have 4 Coatings Protection.
(UV Blocking/Radiation Blocking/Antistatic/Anti-Oil)
Except UV blocking, Radiation Blocking and Antistatic Coatings,the lenses have another high-end coatings: anti-oil coating, which can prevent oils adhering to the lens;with this type of lens,fingerprints are not left as easily,and it is easy to wipe away any residual oils.

★ How should I care for my sunglasses?

To avoid damage, never clean your sunglasses with paper towels or clothing, which can grind dust and fibers into lenses and leave scratches. Also avoid using household detergents or soaps. While a few mild soaps don't harm lenses, today's extra strength soaps are powerful enough to slowly disintegrate lens coatings.

CGID, the experts in the manufacturing of high-end sunglasses!