CGID2019 New Arrival Women Sunglasses MJ188
women sunglasses , oversized sunglasses , elegant sunglasses , rimless sunglasses , cgid
Specifications
Lens Width: 61MM
Style: Oversized
Lens Height: 55MM
Lens Material: Resin
Frame Length: 145MM
Bridge Width: 15MM
Frame Material: Metal
Lens Feature: UV400
Temple Length: 140MM
Weight: 36g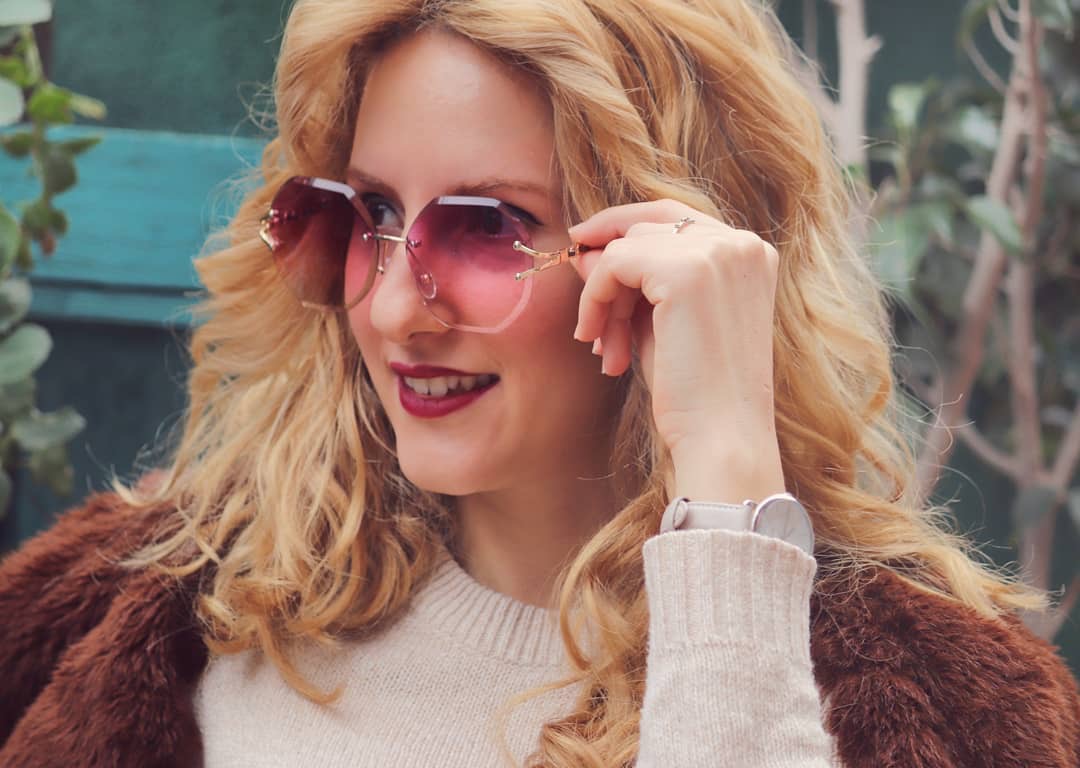 Features
CGID Advanced sunglasses use PC UV400 lenses, which are also known as space lenses. PC material scientific name is polycarbonate, widely used in space and military fields, the strength is 60 times that of glass lenses, 20 times that of TAC lenses, and 10 times that of resin lenses. It is regarded as the safest material in the world. PC UV400 Lenses block harmful UV light from entering your eyes, preventing UV rays from damaging the skin around your eyes.

Benefits
Ergonomic Construction, by high-end metal and double hinge design, which are sturdy, exquisite, elegant, leather decorated. Featuring Diamond Cutting Shaped Lenses for a universally flattering look.
Designed sunglasses for women and available in four colors to suit your lifestyle.
CGID women sunglasses are fashionable, versatile, and make the perfect companion for everyday driving or shopping.

Dimensions
Frame width:5.35"(136mm)-Temple length:5.75" (146mm)-Lens width:2.44"(62mm )-Lens height: 2.13" (54mm)-Bridge width: 0.59" (15mm)

Package included
1* Sunglasses for Women
1* Microfiber cleaning cloth
1* Microfiber pouch
1* Mini screwdriver
1* Package box

How should I care for my sunglasses?
To avoid damage, DO NOT clean your sunglasses with paper towels or clothing, which can grind dust and fibers into lenses and leave scratches. Also avoid using household detergents or soaps. While a few mild soaps don't harm lenses, today's extra strength soaps are powerful enough to slowly disintegrate lens coatings.
br> CGID, the experts in the manufacturing of high-end sunglasses!