Specifications
Frame Length: 148MM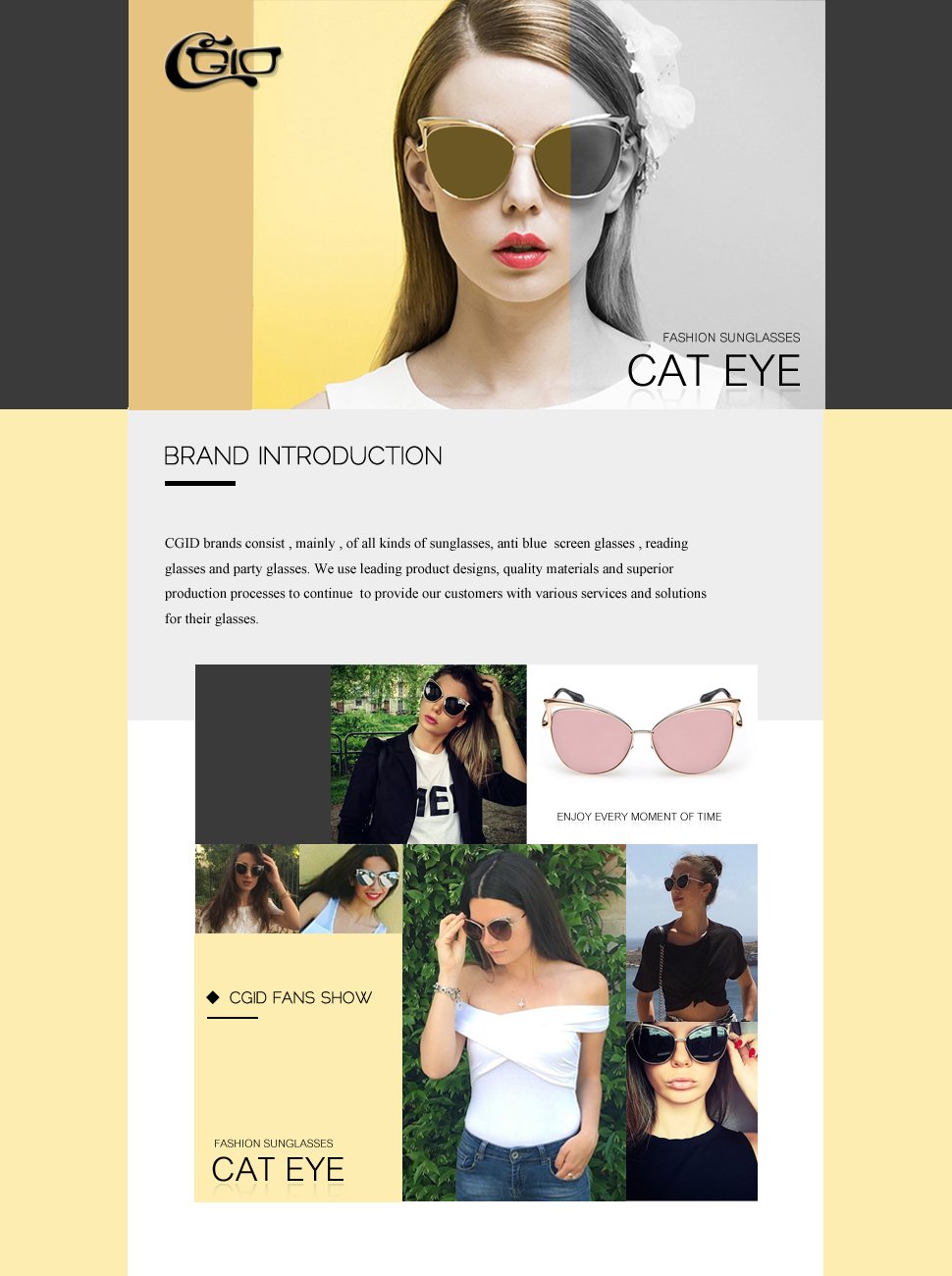 ★Discover the CGID Sunglasses Difference

Polarized Lenses

We use different lenses to traditional sunglasses lenses - polarized lenses. These lenses have a filter for bright light, with an anti-glare effect. They are thinner than ordinary sunglass lenses but tougher. They are generally used in high-end sports sunglasses. When you wear our sunglasses with polarized lenses, your vision will not be affected by polarized light, whether you are fishing in the sun, boating, or driving at night. This has truly achieved the effect of a design with both a great external appearance as well as amazing functionality.

Outstanding Material and Craftsmanship

In order to improve the feel of the sunglasses in your hands and to ensure your safety when wearing them, we have used thicker metal materialfor every component of the frame to the nose pad supports.We will not use cheap thin metal for the frame and nose padsupports. We alsopair this superior metal with a perfect baked varnish finish, making these glasses achieve the highest levelsin terms of looks, the feel when holding them in your hand and the comfort and safety levelswhen wearing them.

Anti-UV

Our products can effectively block out harmful UV rays.When wearing CGID sunglasses you can enjoy the warmth of the sun without having to worry about the UV radiation! But please remember to apply your UV sunscreen!

Simple but Complete Packaging

The packaging of this eyewear includes a microfiber eyeglass bag and an ultra-fine fiber cloth for cleaning the glasses,allowing you to easily carry them and clean them when going out. At the same time,if your glasses cloth has gone missing, the eyeglass bag can also be used to clean and wipe them, thus giving you the most convenient glasses package.