Specifications
Lens Width: 55MM
Style: Square
Lens Material: Resin
Frame Length: 145MM
Bridge Width: 14MM
Frame Material: Al-Mg Alloy
Lens Feature: Polarized/UV400/Mirrored(Silver,Blue,Red)
Temple Length: 138MM
Weight: 38g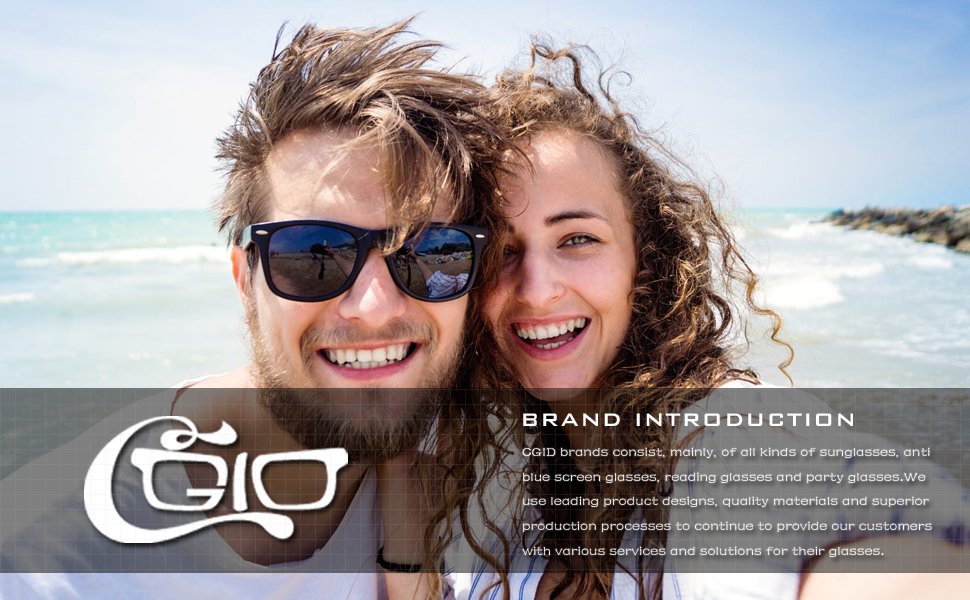 Comfortable design:

1. Premium grade silicon gel nose pads: made from high quality silicon gel that is soft, safe and non-toxic, this silicon nose pads gives you "no mark" protection.
2. Lacquered matte acrylic-compound paint; gives a polished surface to the entire frame; all parts are covered with the lacquer.
3. Reinforced hinge springs; we use spring hinges to enhance your comfort when wearing the glasses, making the arms fit better to your face, without feeling too tight.
-----------------------------------------------------------------------------------------------------------------------------


Ultra light material:



The weight of these glasses is actually lighter thanplastic framed sunglasses!!



Aviation grade aluminum and magnesium materials:





All customers want to buy lightweight sunglasses that don't feel like plastic, but how should they go about choosing them?




This type of sunglasses utilizes aviation grade aluminum and magnesium metal.

Compared with ordinary alloy materials, these materials have the following advantages:
1. Lighter, as aluminum and magnesium are the lightest of the natural material.
2. More durable, the use of this alloy gives the strongest possible frames making them far more durable.
The aviation industry is still using this aluminum-magnesium material as the main component in aircraft manufacturing.
---------------------------------------------------------------------------------------------------------------------------


Lens features:





UV400 test:



UV400 refers to the reaction with ultraviolet radiation. UV rays are solar light with a wavelength of between 200nm ~ 380nm, it mainly damages the human eye's cornea, lens and other tissues, it causes ultraviolet keratitis and injuries to the corneal endothelial and the most common eye disease of solar cataracts.



UV400

:



The reflectoscope reflector test equipment sends out an ultraviolet ray, which will go through the lenses to the sensor. If the test result shows 400, it means it has only collected light above 400nm, any light lower than this wavelength is blocked out, which is the anti-ultraviolet effect. If the test results show 0, it means that the sensor collects all wavelengths of light and this type of lens has no anti UV function.



Polarizatio

n test:



Polarized lenses can filter glare and are designed to protect the eyes. Suitable for driving, boating, skiing and other activities; the lens will filter the glare caused by the reflection of sunlight from roads, water and snow. Polarized lenses are usually more flexible and suitable for wearing under various conditions whilst carrying out outdoor activities.
If the light is polarized, you will be able to see CGID logo on the test board. With ordinary lenses you will not be able to see the logo.



Easy to clean test:



The lenses have a high-end coating, the surface film of the lens contains an anti-oil coating which can prevent oils adhering to the lens; with this type of lens, fingerprints are not left as easily, and it is easy to wipe away any residual oils.
We tested the lens by trying to leave fingerprints on them, but the fingerprints were not obvious. After wiping, the lens comes up bright and shiny as new.